Purified Water & Ice for your Business
Optimum Water Solutions offers a wide selection of purified bottleless water coolers and ice machines.
Everyone deserves clear pure water. Hydrate your team for better performance, offer Optimum clear pure water for optimal productivity.
Our vision is to be the premier provider and market share leader to businesses for drinking water and ice needs. 
Everyone deserves clear pure water. Your employees and team members will be more effective and higher performing when provided with adequate hydration.

Optimum water solutions consists of machines that produce purified, refreshing water, and some that also make amazingly chewable ice. We produce the clearest, most purified, refreshing water and ice your office can buy.
Our promise is to be your water and ice hired hand. We're not doing our job if water is part of your job.
We provide unlimited purified water and ice. No maintenance needed from you. No changing big 5-gallon plastic jugs. We're energy efficient. We're better for the environment. We have better water and ice. We're the solution for your business.
Available on Most Systems
Tons of waste eliminated per YEAR
| Bottleless Water Coolers are currently saving our environment, and enabling our planet.
Bottles in Land Fill per YEAR
| Americans purchase 50 BILLION water bottles per year, averaging more than 150 bottles per year for every person in the USA!
Personalized
Service
Our customers know that when they call, a real voice will answer. With dedicated Account Managers, Customer Service Representatives and Technicians on hand at all times, you'll receive personalized service without the hassle of automated prompts or long wait queues.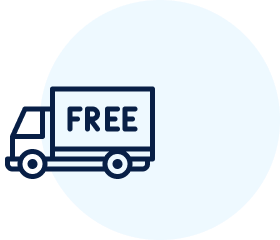 | Convenient and Easy Setup
From start to finish, the setup process is hassle-free and designed for your convenience.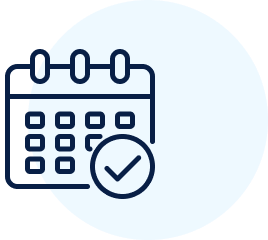 | Preventative Maintenance Program
We schedule your service and filter changes proactively, ensuring always pure water. That's our promise.

Optimum Water Solutions is the leading supplier of bottleless water coolers and commercial ice machines in the marketplace today. Our mission is to provide our customers with innovative, reliable and affordable solutions that improve their quality of life.
We stand behind our mission by continuing to offer the same family-like experience as we have since day 1; we provide state of the art products and service to save our customers time and money, all while reducing their carbon footprint one bottle at a time.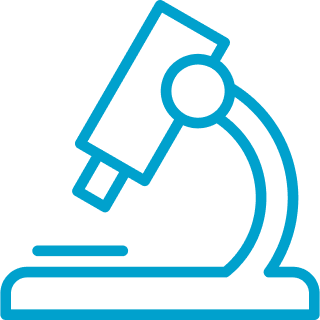 Laboratory ControlLED FILTERS
EXPLICITLY
Purified Composition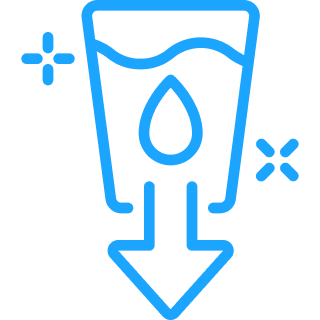 Microscopic
Filtration
Level
Certifiable
filter
Quality

Slide
On Ideas
The convenience factor alone makes the ig900 well worth the switch from bottled water. Add to that its all-in-one build and fresh taste and there's really nothing like it. A definite win for everyone in the office.
Slide
Edgewell Personal Care
I want to thank all of you for the service. Edgar's team was extremely professional and proficient. It is rare that I have the luxury of a contractor performing a service without me having to constantly correct them on safety and professionalism.
Slide
HR Employee Relations Director
Last year we had four workers' comp claims due to lifting and replacing those heavy water jugs. And two employees slipped on spilled water from the jug change. Happy to report we have zero claims due to water this year. And everyone really loves the super chilled, fresh tasting water, too!
Slide
Facilities Manager
We used the same water system for years, but decided to go for the free week trial. On the first day I had almost 100 emails from employees telling me how fresh and delicious the new water tasted.
Slide
Very friendly staff. When our system needs servicing they are there to do the job. Water is wonderful and the techs are great. Bottled water is a thing of the past! You need to try the new filtration system from them.
Slide
Optimum Water Solutions is the best! From electrolyte enhanced water to ice machines, they've got everything you might want/need for your business. Plus, the units are very professional looking and the people who come to install them make sure to give you instructions on how best to operate them. All in all a great product!
Slide
Amazing product, service top notch. Love so much more than other delivery water services we used in the past. We don't need to haul water from my front step onto the holder. Highly recommend!
Slide
Optimum Water Solutions is the perfect choice for our office. No more bottled water! The taste is great and the service is fantastic. Lezah Preston made the choice easy. She was informative and brief- which is important when you're busy. So far we love our unit!
Slide
We like the water, ice and hot water convenience for the employees, and the satisfaction of knowing we are providing a superior alternative to tap water. Great service too!
Slide
Maintenance Manager
I'm a maintenance manager for a large 3PI and I couldn't work with a better company. I use them at all my warehouse sites. They are always professional, courteous and on time. they do a very neat and professional job on the install, service and follow-ups, and are the best bunch of people to work with.
What Is A Hassle-Free Water Dispenser?
Hassle-Free Water Dispenser A hassle-free water dispenser could be a game-changer in your office building or workplace. Imagine having access to clean, refreshing water without the hassle of heavy blue water jugs, complicated setup processes, or worries about maintenance and cleanliness. Read on to learn about the characteristics of a hassle-free water dispenser, and to […]
Thankful for Modern Day Bottleless Water Coolers
Thankful for Modern Day Bottleless Water Coolers In today's fast-paced world, we often overlook the marvels of modern technology that make our lives healthier, more convenient, and environmentally friendly. One such innovation that deserves our gratitude is modern bottleless water coolers. These innovative water systems have revolutionized the way we access clean, purified water, offering […]
Quality Coffee Requires A Quality RO Water System
The Significance of RO Water in Coffee Brewing Purity is Key: Coffee is 98% water, which means the quality of water profoundly impacts the taste of your coffee. RO water eliminates impurities, ensuring a clean canvas for the flavors and aromas of the coffee beans to shine. Balanced Extraction: Watch this YouTube video to learn […]