Optimum Water Solutions is introducing a new way to refill your cup. Our touch-free bottleless water coolers mean you never have to touch any of the dashboard buttons to dispense the delicious hydration you love. Coupled with our five-stage filtration systems, this touch-free option takes your health and safety to another level.
Hands-free design for no-touch instantaneous dispensing of water or ice.
Plug and Play Installation
Easy to retrofit in under 2 minutes with no cutting splicing, or damage to your machine or property.
Limits the spread of air-borne illnesses and germs in the workplace. More sanitary usage.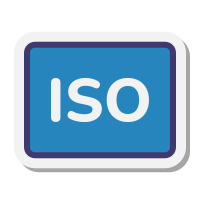 INDUSTRY-LEADING CERTIFICATIONS
Manufactured in an ISO 9001/140001 facility and certified to meet UL standards.
Made with commercial-grade materials and tested to 100,000+ cycles.
Keep covid and pandemics at bay for a more enjoyable safer work place
Our unique and stylish dual foot pedal is designed with everyone in mind. It's easy to use and non-intrusive, keeping your cooler sanitary from the inside out. Designed explicitly for Optimum water coolers, the dual pedal operation allows your team access to clean and pure water in both hot and cold temperatures. With a low profile and a brightly displayed foot buttons, your team can easily dispense their favorite beverage with a tap of the foot. The dual pedal is also designed and finished to match your Optimum water cooler so that you can stay true to your stylish office décor. Hydrated employees mean healthy employees. Enjoy touch-free access and stop cross-contamination in its tracks.
INDUSTRY-LEADING CERTIFICATIONS
Manufactured in an ISO 9001/140001 facility and certified to meet UL standards.
Available for models: WS 7000, WS 11000, WS 12000, WS 15000, 2i, and 3i, and will not void any pre-existing warranties.
The single pedal dispense option from Optimum is perfect for everyone in your office or warehouse. It's easy to use and non-intrusive, allowing you to keep the office water cooler sanitary at all times. With just a simple tap of the foot, your Optimum water cooler seamlessly dispenses water into every cup. Your staff has full control over the amount dispensed, which means they can fill both their small and large water bottles. Whether you have a bottleless ice and water cooler or just a water cooler with hot, cold, or ambient water options, Optimum can install a single foot pedal for each operation of your cooler. This guarantees touch-free access and stops cross-contamination during every refill.
For those who prioritize safety, visibility is key. That's why high visibility yellow is popular
Available for models: 2i, and 3i, 3i Plus, WS 12000 and will not void any pre-existing warranties.
Are you looking for a discrete yet high-tech dispensing option for your Optimum bottleless water cooler? Then ask us about the PSD sensor bar. This advanced sensor technology ensures water is only dispensed when you want it. With just a wave of the hand, your Optimum water cooler will dispense your water and then stop once you move your hand away. Quickly change between hot, cold, and ice options by hovering over each option to change the dispensing operation. This sensory bar sits atop each of our water coolers and provides your office with a safe, clean way of dispensing water.
Hot water select features a safety delay to eliminate false dispenses.
Advanced sensor technology ensures water only dispenses when YOU want it.

Optimum Water Solutions removes the hassles associated with other drinking water and ice providers. Our innovative solutions provide fresh-squeezed purified water and ice on site! We have machines that produce both water and ice (or both!) that is purified and kept clean. We do not have jugs to replace or require you to have empty jugs all over your workplace. This eliminates the risk of ever running out of drinking water, missing a delivery, or having to store the bottles.
We're confident you have better things to do with your time and space; leave the hydration solutions to us!
SIGN UP TODAY


FOR A FREE TRIAL!
Try a System FREE for 7 Days!
Put any Optimum Water System in your office
for 7 days with no obligation.
Try a touchless, bottleless water system for your business and get your office properly hydrated while saving the planet.

Try it out for FREE no risk for 7 days